Our metal bellows are produced using a multi-step manufacturing process. Here's an overview of the basic process, but keep in mind that there are many variations related to material and design requirements. For example, the stabilization annealing time, temperature and atmosphere are heavily dependent on the material.


Step 1



A flat metal strip is punched into circular disks.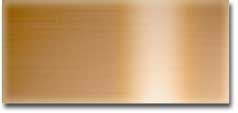 Step 2


The disks are formed into small cups. Then, these cups are degreased in a modern washing bay and annealed in a vacuum. furnace.

Step 3


A series of long draws transforms the cup into a seamless, closed-end tube of the highest quality.
Step 4


While in the forming die, 1500psi of water pressurizes the inside of the tube as it is compressed, creating the corrugations.

Step 5


The bellows are trimmed to size.

Step 6


A final compression stage sets the bellows and gives it spring-like characteristics.