Simple design principles for harsh operating conditions
Ruggedized pressure switches play a critical role in failure-intolerant applications. At Sigma-Netics, we define rugged as a stable switching response and long lifecycle in the face of seven failure modes—pressure spikes, leaks, temperature extremes, moisture, chemical exposure, vibration and shock loads.
Switches that can withstand these life-ending failure modes have three design principles in common. They tend to have a piston rather than diaphragm design. They have carefully designed pressure management features and seals. And they use materials and construction methods that mitigate chemical and moisture exposures, as well as thermal expansion mismatches.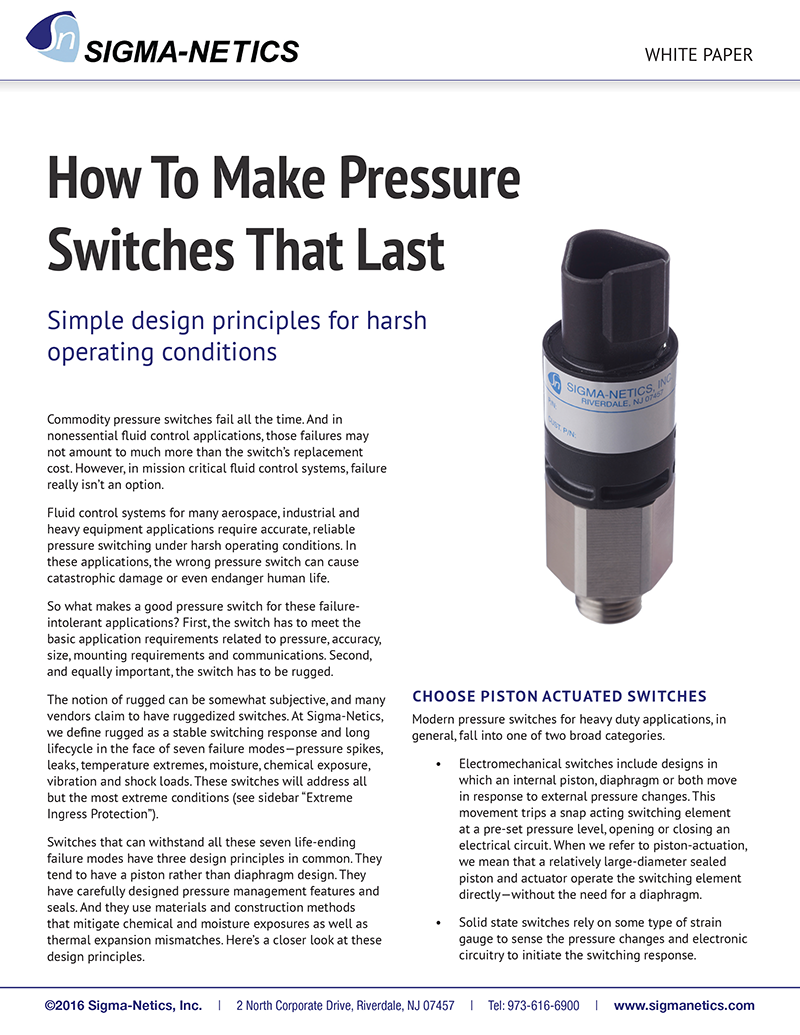 In our latest white paper, we'll take a closer look at some design principles of ruggedized pressure switches.
---